diggity dawg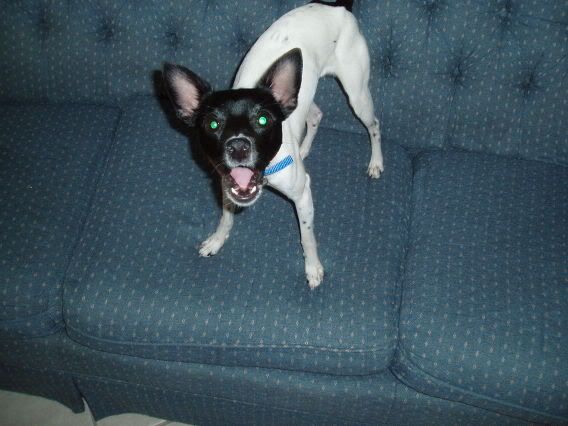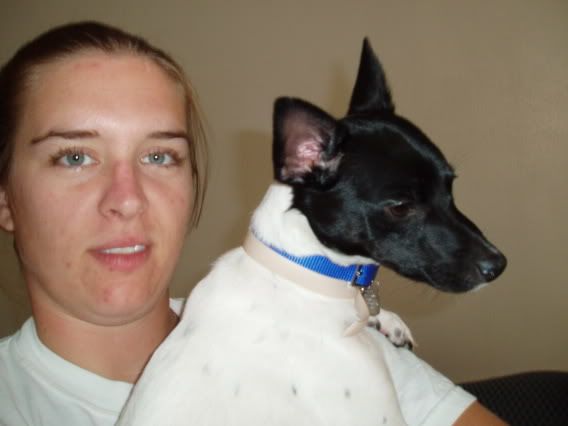 I know people have been waiting to see him, so without further ado, here is Mr. Squirt. He's a rat terrier, but he's really skinny and kind of looks like an Italian Greyhound. His favorite things are walks, chasing an old sock that's tied in a knot, playing tug of war with his new friend Bandit, and curling up under my comforter right by my hip at night. He doesn't really chase balls yet, which I am a bit dissappointed about, but hopefully we can change that. This weekend he's going with me to my grandparents house up in Austin, and he'll get to meet his uncle-dog, so hopefully that goes well in an unfamiliar house with lots of unfamiliar people.
So last Sunday was the XTERRA Triathalon up at Canyon Lake. I did the Sprint event. It was 750 yard swim, 7 mile mountain bike, 5k run. Lets just say it wasn't pretty, but I finished, and I learned a lot. I really like mountain biking, and I now know I like triathlons, but I think in the future I will keep the two separate and stick to road tri's. Hopefully I can get one more in while I'm here in Tejas, and then look for some in MS and AL when I get back to C-town.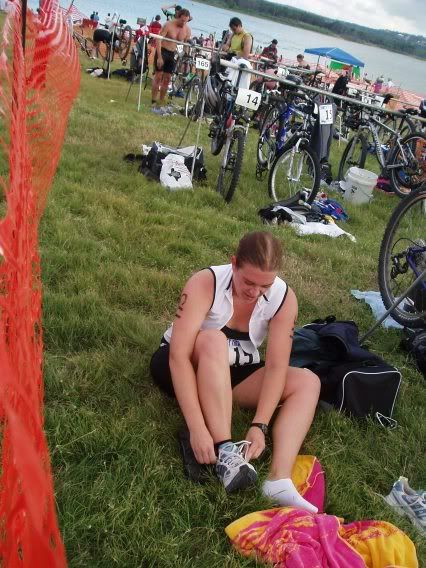 A ton of stuff is happening this weekend. Friday is
SNOW PATROL
at
Stubb's BBQ
up in Austin. And let me just say I'm TOTALLY STOKED!!! There will be photos and a full review, I promise. I'm heading up early to have dinner with the g-'rents and dropping off the small black and white menace (Oh, he's not really). Saturday we're going to float the Guadalupe River and I want to bike a trail not too far from my grandparent's house that's supposed to be really good. I'll only get to that if I can repair the damage done last weekend, however....
Then the fam gets here on Sunday. The little bro has his last day of school this week, so he's free! I remember that feeling, vaguely.... school seems so long ago, another lifetime even.
I am really glad we have a three day weekend. I haven't been able to catch up on sleep lately, no matter what time I go to bed. This whole teaching thing has been tedious lately. Don't get me wrong, I totally love the flying part, but I wish it was me in that jet, all by myself, without and instructor or student to ruin the moment. I guess it doesn't help that I'm a perfecionist when it comes to this stuff, so when I have a bit of an off day, its like a total disaster in my mind. Today I had a sim that was still decent, but totally sub-par in my mind. Now if I was in a single-seat jet, no one would have been the wiser how well I fly day to day. Ah well.... someday.